Inspect automatically makes your InVision prototype a light development spec.
I led the product strategy and direction of InVision's design-to-dev feature. The vision for Inspect was for designer experience be its market differentiator.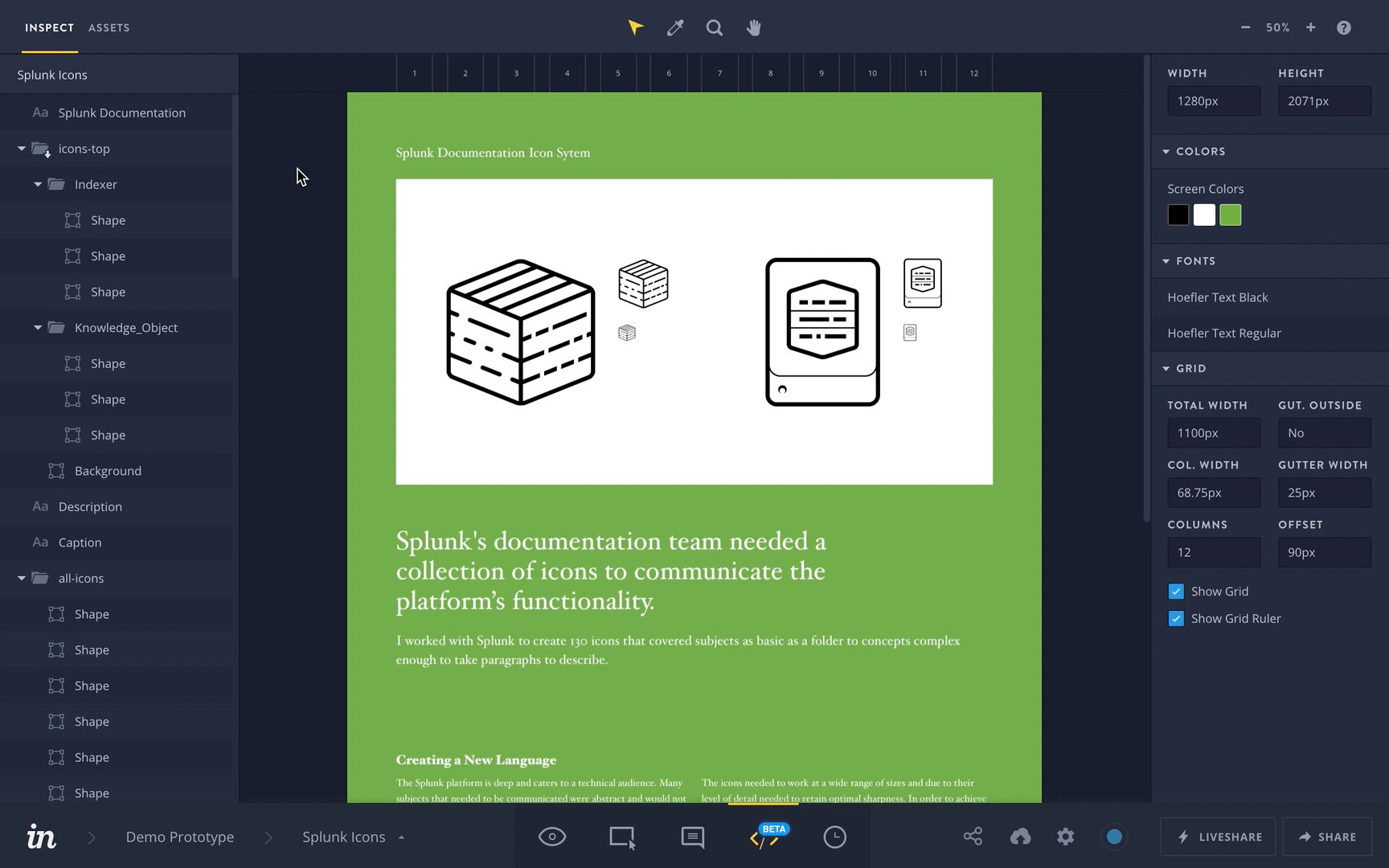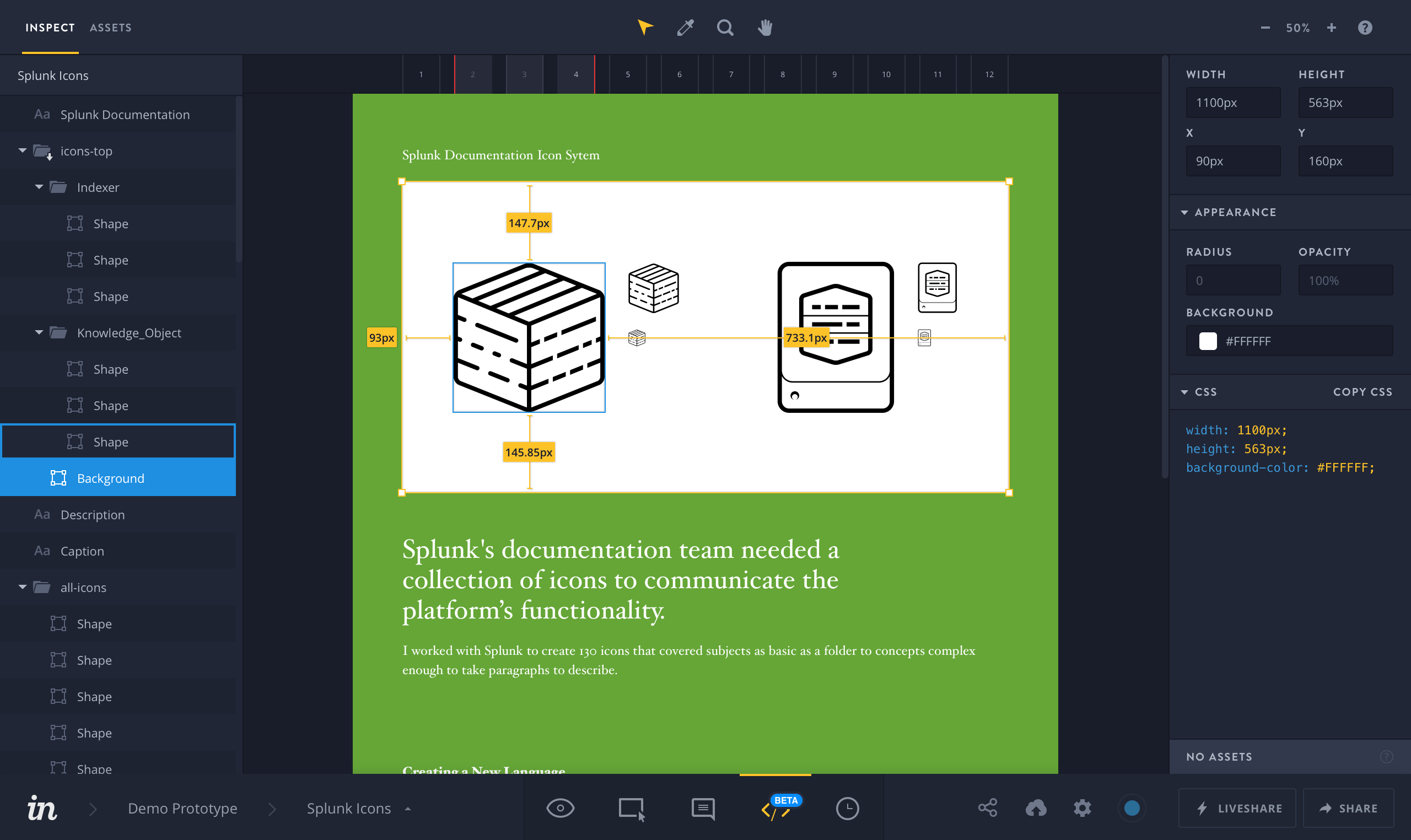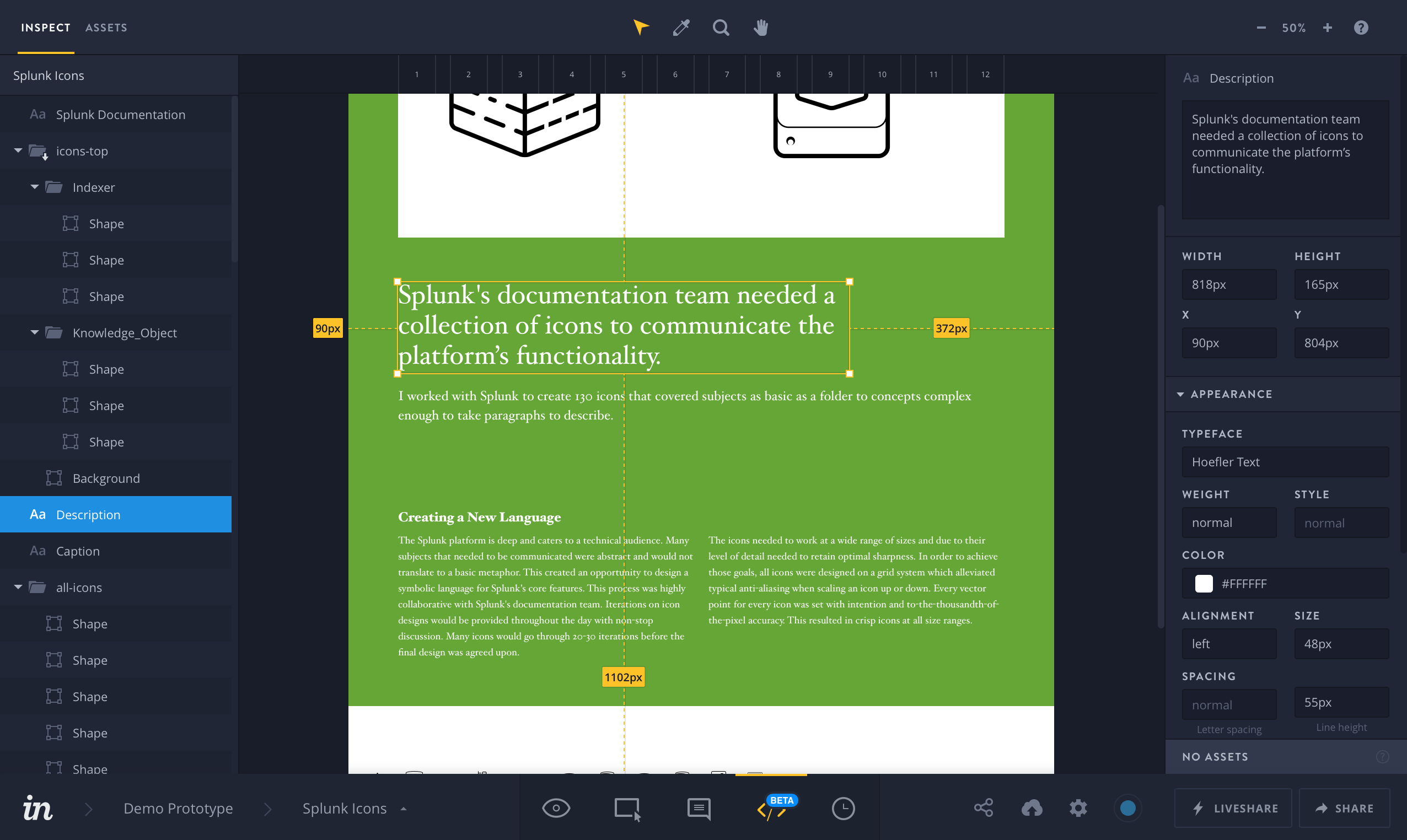 Inspect's launch was well received by customers and showed quick adoption / high retention. It immediately expanded InVision's value within an organization and provided utility beyond just designers. Watch the promo video or read the product description.